Healthy Life
27 Things We Learned On Set With Artist, Dodie
Taylor Miller / Alice Yoo / BuzzFeed Celeb 1. What's the first app you check in the morning?I hate to say it, but…Instagram. My friend Ola gave me the idea of replacing it in the section with the News app and I did do that. But no my brain is programmed to get around it.…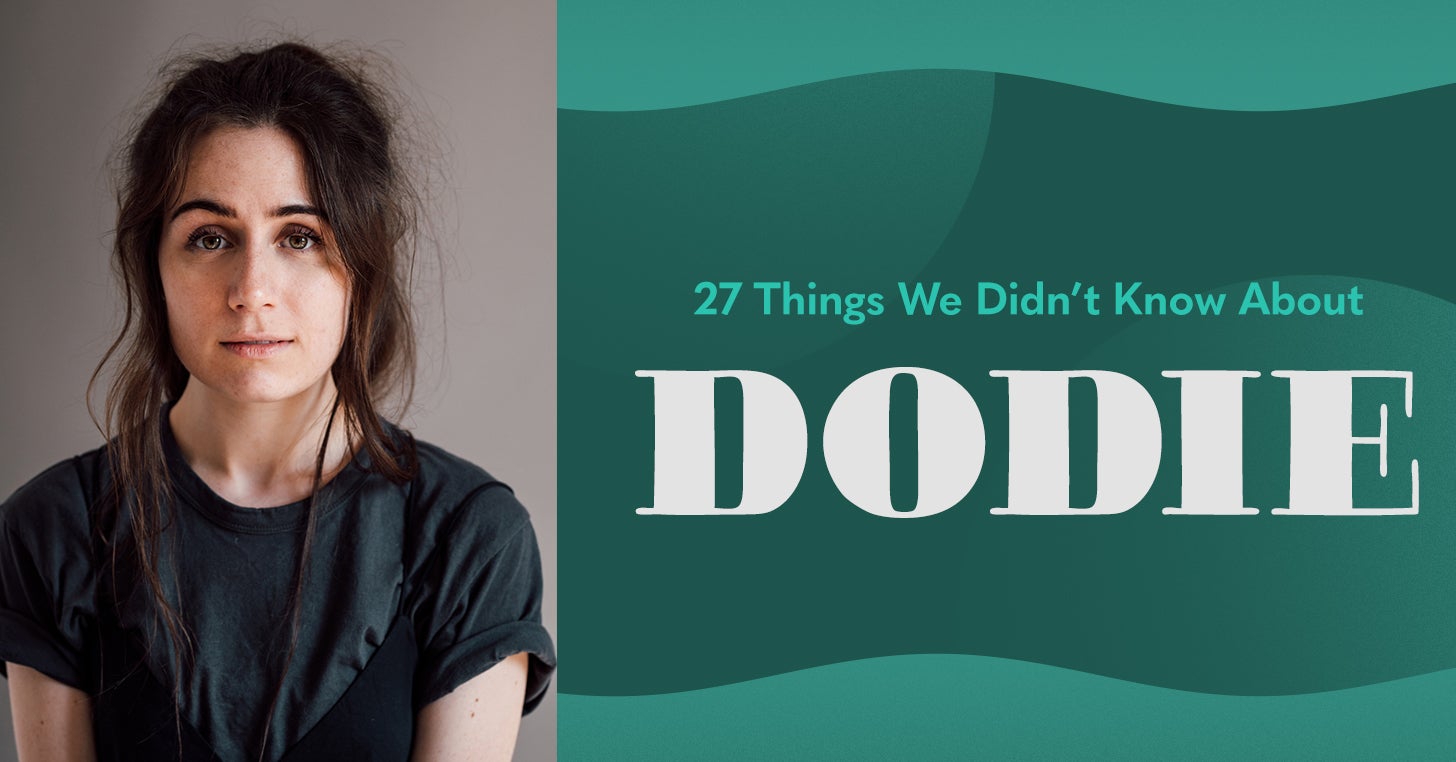 1. What's the very first app you sign in the early morning?
I hate to say it, however … Instagram. My good friend Ola gave me the idea of replacing it in the section with the News app and I did do that. However no my brain is programmed to get around it.
" Fuck. Simply straight up fuck."

2. When you walk into a bar, what's your drink of option?
Gin and tonic. I do not know why– It's such a strange tasting beverage, but I love it!
3. What's your favorite curse word?
Fuck. Simply directly fuck.
4. What's the last thing you browsed on Google?
" Fuck" … just joking! Fleabag tickets, because I wish to see it so bad! It's on the West End in London, however the program's run will be over by the time I get back.
5. Who's the last celebrity you texted or called?
Probably Emily King, due to the fact that she pertained to my show and I passed away! I actually simply fell on the flooring when she strolled into the room. I actually just got down on the flooring and lied there. I resembled, "FUCK!"
6. What was the hardest song on Human to write?
" Burned Out," because it was extremely intricate. It was actually tough to explore those sensations that I do not discuss, and probably never ever will, due to the fact that they're truly unusual to discuss and put in song form.
7. What's your favorite tune on Human?
" If I'm Being Honest." I composed that one in like 20 minutes. It simply came out of me. I actually like it.

"' Derry Girls' on Netflix. I like it a lot!".
8. Where do you compose your best product?
In my room, after like a month of not doing anything since it will just come out of me.
9. What's the very first CD you ever bought?
The very first CD I ever bought was We Began Absolutely Nothing by The Ting Tings. Terrific album.
10 Which TV shows are you obsessed with today?
I have actually been enjoying Derry Girls on Netflix. It's so good. I enjoy it so much.
11 What's the very first thing that enters your mind when somebody discusses England?

Tea. That is such a stereotype, however you're not going to get the one you need over here in the States. My favorite is the "bog standard" English breakfast cup of tea, truly strong, one sugar, a lot milk … Oh, I miss it sooo much!
12 What's your biggest family pet peeve?
When I'm having a discussion with somebody and they're taking a look at their phone.
13 What's one food you can't withstand?
Mac and cheese. I've been attempting to cut out dairy more, since I had a singing instructor that told me about phlegm that increases to your throat since of dairy. So, I add almond milk to my tea, however I can't stroll past mac and cheese without consuming it.
14 What was your greatest childhood worry?
" I can't walk previous mac and cheese without eating it.".
I was actually scared of the dark. I had a lot of star lights on my wall.
15 How do you prevent yourself from letting worry take control of?
Be understanding of yourself. If there is a fear, attempt to hold it and take a look at it objectively.
16 What's your favorite emoji?
It might be a smile … it could be a grimace. I don't know, but I love it.

17 What book are you reading today?
" Demi Lovato[was my childhood crush] She was my desktop background.".
The Last It's sort of like a murder secret set in an apocalyptic time. There resembles a-bombs dropped and they're residing in this hotel.
18 What song can put you in a good state of mind, even on your worst day?
" Still Feel" by Half Alive.
19 Which existing artists are you listening to today?
Emily King.
20 Who was your star youth crush?
Demi Lovato. She was my background on my desktop. I would simply listen to her all the time and view every interview she was in.
21 What makes you feel the most empowered?
My friends really help. However If I'm thinking about a truly shallow thing, then when my hair looks excellent or if I'm wearing a comfortable attire that feels very me.
" Her snot landed on my skirt.".
22 What's one thing your fans would be surprised you understand how to do?
I'm a pretty excellent chef. I also speak a little bit of German.
23 What's the corniest pick-up line somebody's utilized on you?
If we're speaking non-romantically, it's probably when people pretend to imitate they don't understand who I am. They resemble, "I seem like I understand you," or "I seem like I've seen you previously." And I'm similar to, "Yeah, you have. Just spit it out."
24 What's your craziest fan story?
There was a woman who managed to slip backstage. She began to take off her jacket and then she asked if she could have a beer. And we resembled, "No … leave." There was also a fan who was crying so hard that her snot arrived at my skirt. She was like, "Oh my god, I'm so sorry!" And I resembled, "It's fine!" I felt actually bad for her, because I've been that woman.
Real. Secure. Self Storage!
Brand New Self Storage from the Experienced Provider!
Learn More Now...
25 What's the very best and worst aspect of touring?
The finest part is singing your songs to a room filled with people who know them and connect with them. You just cant beat that. I like dancing on stage as well.
The worst is simply general health and convenience. You can't poop on the bus, it smells bad since everyone is sleeping on it. You simply don't have that comfort of awakening and lazing.
26 Describe an ideal day for Dodie.
In the house, somebody brings me tea in the early morning– Possibly we'll go for brunch or somebody will cook a lazy breakfast, like eggs and avocado. There's got to be some kind of music in there, so possibly I'm seeing a performance or making music– Better yet, me just walking into an orchestra and telling them what to play. That would be a perfect day for me.
27 Tell me a secret.
I eat salt any place I can, like I pour it on the table and just dip my finger it. You're welcome.
Take a look at Dodie's newest single, "Kids Like You," below.
Subscribe to the newsletter news
We hate SPAM and promise to keep your email address safe